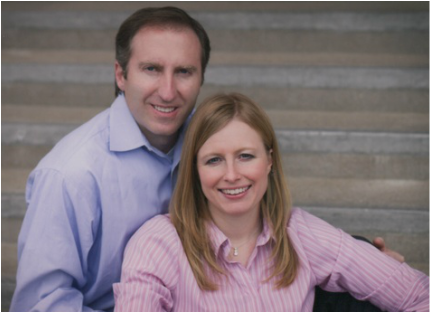 Pastor Rick Hernbloom
​Pastor Rick and his wife, Lisa, are committed to sharing the good news of the gospel and helping disciples learn and grow in their faith.
Rick's roots grow deep in Brighton. His grandparents first moved to the area in the early 1950s. They were very involved in the city of Brighton and the Longs Peak Church. Rick's grandpa pastored the church from the 1950s until the 1970s, and played an instrumental role in the first senior center in the city.
Rick went to school in Brighton from the first grade until he graduated high school. From there he went to Anderson University in Anderson, Indiana.
​While attending Anderson, Rick was able to work with Bill and Gloria Gaither on many of the Homecoming videos. Rick also worked with many of the Homecoming friends including the Gatlin Brothers, Jake Hess, J.D. Sumner, Guy Penrod, Mark Lowry, and Michael W. Smith. Rick's Homecoming credits include; When All God's Singers Get Home, Sunday Meetin' Time, Something Beautiful, Joy in the Camp, Gatlin Brothers-Come Home, Praise Gathering 1996.
Rick enjoys working in the city he grew up in and hopes that he can continue to be a faithful worker for the Lord. He looks forward to meeting new seekers and has a desire to help disciples continue in their walk.